We have added a parent discussion forum: "Parent To Parent". Honestly, the idea for this began with a parent call about sharing transportation with other parents. With no South Florida Van service this year, more families will be looking for creative ways to get their campers to and from camp.
We have often helped parents meet other parents through the years. This forum allows parents that want to meet other parents an easy way to connect.
We opened the forum with two topics: Share a Ride for carpooling, and Parent Talk for general discussion. Parents can also create new topics or threads. Staff may also contribute to some discussions.
As a registered user on this site you may be able to comment on select posts and see private pages.
Why not just use the FaceBook group? That is a good question. On this site we have more control of who can see or contribute to this forum. Generally, if folks register with an email associated with a camper, parent, staff, or donor in the camp records, we will approve their credentials. Otherwise, we will ask them to identify themselves. If anyone posts inappropriately we can ban them and remove their posts. Besides, not everyone is on Social Media.
SHARING CONTACT INFO
The safest way to share contact info is to send a message to office@camphorizon.org and ask us to exchange contact info with the other parent (based on user name) and we will send you/them an email from the office. Do not post your phone number or email on the forum.

The fall event pages have been updated with the latest information. Two events have been cancelled, The Ladies Retreat and Walk Worthy Conference.
The Crop in the Woods and the Lakeside Quilters events have not been cancelled. The table arrangements make social distancing possible at these events.
The photos from Youth Camp 2020 have been placed in a password protected album. Parents have been notified. If you want the password (and are a registered camper/staff/donor) we will provide you with the login information on request.
CHBI is going VIRTUAL. Go to chbi.us for more information
"So we labored in the work: and half of them held the spears from the rising of the morning until the stars appeared." (Nehemiah 4:21)
The study for our summer staff training comes from Nehemiah. Judah had been captive for some seventy years when Cyrus of Persia made the proclamation to rebuild the Temple of the Lord at Jerusalem. (Ezra 1:1-2).
Word reached Nehemiah, the cupbearer of Artaxerxes, that the wall of Jerusalem was broken down and the gates were burned (Nehemiah 1:1-3; 2:1). He asked the king to send him to Jerusalem to build the city and secure its gates (Nehemiah 2:3-6).
Then as now, the work of the Lord is not easy and there is often opposition. This year is no exception. At this point, every summer camp in North America has either cancelled their season, closed their doors, or made changes in their schedule and policies to make camp happen. It has not been easy and the battle has really only begun.
Once the work was underway in Jerusalem, opposition increased and the work was stopped for a time. When the task resumed, the builders worked with one hand and held a weapon in the other. While half worked, the other half stood guard watching over them (Nehemiah 4:17-21).
As we begin this work of the Lord, some of our regular volunteers are not able to serve because of limitations placed on them by work, health, or family obligations related to Covid-19. Many hours have been spent (and will be spent) working on policies and procedures to keep our campers and staff safe and within the guidelines provided.
This work is important! For many campers, this is the highlight of their year. For some, it will be the turning point for the rest of their lives. The gospel will be preached and lives will be changed.
Will you stand guard over the work! Will you commit to at least one daily season of prayer for the campers, the work, and the workers at Camp Horizon?
UNDER QUARANTINE
Camp Horizon is closed to the public as we follow the order of state and local government orders to "Shelter In Place". We have volunteers and staff that are living on-site and have been quarantined since the beginning. We need to keep them safe and prevent contamination of buildings and equipment.
WHEN WILL WE KNOW ABOUT _________________?
Current orders expire on April 30. Honestly, we do not expect to know anything new before then. For now, we do not have any events before the College and Career Camp.
STAFF APPLICATIONS
If we do not have staff, we will not have summer camp. For that reason we must continue to recruit and process staff applications. Almost half of our expected total applicants have started their application. Many of our returning staff are due for fingerprinting again. We start fingerprinting in May, so the deadline for application is May 1.
CAMPER APPLICATIONS – WHAT IF ..?
If we are not able to have all or any of our weeks of camp, the campers will receive refunds. The full refund only applies if we cancel, not if the camper cancels. Otherwise the refund policy is unchanged.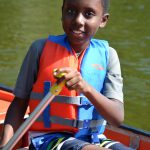 We have fixed the bug with our Canoe Trip registrations and they are now live again. Registration is also open for the Florida Men's Bible Study, Married Couples, the Crop, and the Quilt.
TODAY: We turned on registration for College and Career Camp and for all weeks of Summer Camp. Summer Staff applications are also live!
Shortcut Links


http://register.camphorizon.org for summer camp and events
http://staff.camphorizon.org for summer staff applications
http://donate.camphorizon.org to make an online donation
If you are on our mailing list, look for a newsletter the week after Christmas. We will send it out by email next week as well.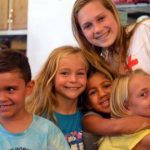 Summer Camp registration is all setup for 2020. We are just testing things before we open it. Here are some new things that you will see and some reminders.
GHR CODES
About twenty groups have a 2020 GHR code so far. Group Hold Registration codes do several things.
The GHR shows only weeks available for certain guests. The "staff" GHR shows only staff weeks and bunny camp weeks. This keeps summer campers from registering for a camp staff program by mistake. The AHG code is for the American Heritage Girls Camp (a private camp).
The GHR code groups campers with their church. For folks like The Bridge Church it helps them keep count for transportation.
The GHR code applies discounts and scholarships provided to/by chapels and churches that have made those arrangements with Camp Horizon.
The GHR code eliminates the need for camp to approve group discounts. If your church name and code match, any matching discount is applied automatically.
Note: Do not use a code that does not match your church. These are reviewed by camp and by a representative of the church. If the camper is not recognized then all discounts are removed.
DISCOUNTS
Group Discounts are handled through GHR codes this year. If you do not see a code for your chapel or church and your church sends at least twenty campers, contact us.
Sibling Discounts are a generous $25. This year, CampWise is set to look for two or more registrations from the same login account. If there is only one, the requested discount does not show up. However, if you meet the qualifications and request the sibling discount, it will be applied automatically. Like the group discounts, we will verify that these are applied correctly periodically.
Early Registration is now the Early Payment discount. The $25 discount is subtracted from your total. This shows as an asterisk * beside the balance due. These are only applied after the camper fees are paid in full.
ADDITIONAL FEES
Transportation Fees are now added to the deposit. Campers coming to camp on the South Florida Van are not registered until they pay the van fees and the $75 Deposit. We apologize for the inconvenience that this may cause for some folks.
Paid Activities: This is waterskiing/ tubing. That is the only activity that has an additional fee.
Additional Charges worked amazingly well in 2019. It is here that parents can purchase a set of cabin photos, a water bottle, t-shirts, camp video and pictures on a USB drive, flashlights, etc. Pre-purchased items are ready for the camper on registration day. Because they are prepaid, they do not need funds in their Snak Shak account to buy them during the week.
CAMPER HEALTH
Camper Medications (not just prescription) can be added and edited at any time. If parents complete the information online, it speeds up things on registration day.
STILL FREE
Campers will receive a free shirt if the register at least 14 days before they arrive.
Campers receive a 4×6 cabin photo.
CAMPER MESSAGING
We will continue to use one-way messaging. All messages to a camper are printed one one sheet (well, sometimes two) and distributed at lunch. There are two ways to send a message.
A message can be sent from the dashboard.
Parents can invite family and friends to send messages. They are provided with a website address and a camper code. Parents can invite themselves as well to avoid the need to login to the dashboard.
It is one-way. There is no way for campers to reply. They do not have internet access.
When our tests are complete we will turn on 2020 registration.
…..what does a 1000 pictures paint?
Over a thousand pictures have been uploaded to our new online photo album.  We hope to get the photos from J2 used to create the video and hope to have the J1 video posted soon.
There is no registration required on the album site.  The pictures are in three sizes: Thumbnail, Small, and Medium.  The full size is 1024 (medium resolution) and is suitable for viewing.  The original files are as large as 7MB which is too big for an online album. Click the thumnail to get the small picture. Click the small picture to get the medium picture.
Windows PC:  Right Click to save the image.
Iphone/Ipad: Press and hold for the menu and "save image".
We have posted the videos for three weeks of camp. We hope to have the last one (Junior One uploaded soon). These can be seen on this site (CampHorizon.us), ChapelAudio.com, or the home page of CampHorizon.org.
Chapel sessions for Teen One and Teen Two are now posted.  We record as many as we are able. These are the only ones that were recorded. ChapelAudio.com is the site we use to post audio recordings.
We are experimenting with two photo galleries.  We should have summer photos posted soon. The file size for the pictures need to be reduced before we can upload them.  We are still considering using password protected pages.
We apologize for taking so long to post things from the summer, but there are several issues. First of all, our internet speed and bandwidth limits how much we can upload on-site. Second, this takes time that we do not have until the season is over. And third, we do not want to post photos while children are at camp (security issues).
Parents that are new to sending their children to summer camp and parents that are just new to Camp Horizon often ask the question, "What does a typical day of camp look like?"
The daily schedules have been available on the staff information pages.  Now there is a link on the home page and the Summer Camp 2015 page to documents used by the Program Directors including those schedules.
THEMES
The theme each week is related to both the games/competition and the spiritual message.  That message permeates the entire program. We post them on the summer schedule in May.  Not all weeks have been updated as of today.
SPIRITUAL CONTENT
There are two chapel times, but the entire day is about bringing glory to God.  Each cabin begins and ends their day with prayer. Bible Memory is part of the competition. There is prayer and Bible reading at every meal.
Camp Horizon provides an opportunity for a child to have fun in the context of an environment where God is honored, the Bible is trusted, and campers are loved by their counselors and the staff.
We certainly hope to see every camper come to believe the gospel of Jesus Christ.  However, even children that have not come to faith in Christ respond to the fun and loving atmosphere offered at Camp Horizon.  Our staff members live out their faith and are willing to share the story of their faith at any time.  We do not pressure campers to believe. We believe that drawing a child to faith is the work of the Holy Spirit.  Our core beliefs are found on our website (Statement of Faith).
MEALS
At each meal there is prayer and a short devotion from one of the staff members.  We call it a "nugget" from God's Word and is usually not more than 2-3 minutes.  Meal times also include Mail Call at lunch (or supper if the mail is late), announcements, and skits or other program activities related to the theme of the week.  Nobody leaves the dining hall hungry.
---
TYPICAL DAY OF CAMP SCHEDULE
WAKEY-WAKEY!
While the staff and one counselor from each cabin are at Leader's Prep, the second counselor wakes their campers and begins cabin cleanup.
Next, while the campers and counselors are at Flag Raising getting their morning announcements and competition update the cabins are inspected (points toward the competition). Then it is off to cabin prayer.
BREAKFAST
MORNING ACTIVITIES
With the new schedule the morning is packed with activities that the camper has chosen on registration day.  There are usually about a dozen options to choose from. (Swimming, Sailing, Canoeing, Ski/Tub, Basketball, Archery, Riflery, Indoor Soccer, etc). The activities chosen are for the whole week.
LUNCH
CABIN TIME keeps the campers out of the peak sun and allows time for rest and Bible Memory.
CHAPEL (the alternative schedule has chapel in the morning)
Snak Shak / Free Time
Junior campers can spend up to $3 per day for snacks.  This is also free swim.  We alternate boys and girls because junior campers tend to take forever in the Snak Shak line, and we have to limit the number of swimmers in the pool.  This schedule addresses both issues.
Teen Camp does not have a limit and the entire time is free time.  This is pretty much all the unscheduled time that there is for the day.  There may be individual competition during this time (optional), or they can just hang out with friends.
AFTERNOON ACTIVITIES
We do not rotate the activities for Junior Camp. If you look at the Teen Camp schedule you can see the rotation.  The purpose was originally to give waterfront activities an equal shot at smooth morning water.
DINNER
EVENING ACTIVITY
The evening activity is ALL CAMP.  These are big games that everyone plays.  Sometimes the teen camp schedule swaps this with chapel to play a "night game".
Flag lowering (like flag raising) gets everyone together and helps keep us on schedule.
CHAPEL
Cabin Devotions & Bed Time
Repeat Sunday Night through Friday Night, then home on Saturday.
---
You are welcome to view the videos and schedules on CampHorizon.org.  We put announcements on our facebook page, but our facebook group is more interactive.  The members are campers, staff, and administration.  Feel free to join us.
FaceBook Page: MyCampHorizon     Group: camphorizon
(be careful, there are similar names)
As parents we take every precaution to protect our children from injury.  Weight lifters must add a little more resistance to increase strength, runners must add a little more distance to gain endurance, and character development requires at least the perception of risk to gain courage and to test faith.
An article on this subject in a parenting magazine alluded to the fact that summer camps serve as a place for children and adolescents to participate in supervised activities where the perceived risk is higher than the actual risk.
For example, at CampHorizon we offer a rock climbing wall.  The actual risk is quite low (or our insurance company would prohibit it), but put an eight year old camper thirty-two feet in the air and ask them if the risk is real or perceived.  There is a small actual risk associated with archery, riflery, sailing, canoeing, and waterskiing.  However, when a camper faces their fear and fires the gun or stands on water-skis, they develop the courage to go outside of their comfort zone and to try other new things.
Some of the typical reasons that parents and children do not choose a week of summer camp include the fear of separation (home-sickness), the fear of relationships (shyness), and the fear facing new challenges.  Over the past three decades we have seen campers face those fears and develop the courage to travel on mission trips, to make new friends from among strangers, and to do things they never thought possible.
Talk with your child now about getting ready for camp.  Prepare them for a week of separation. Encourage them to make new friends and to try new activities.  Perhaps this summer your child will strengthen both their faith and their courage.