The annual ladies retreat is scheduled for September 17-18, 2021 with Wendi Colaiuta.
Online registration is open. The flyer is at CampHorizon.org: Ladies Retreat.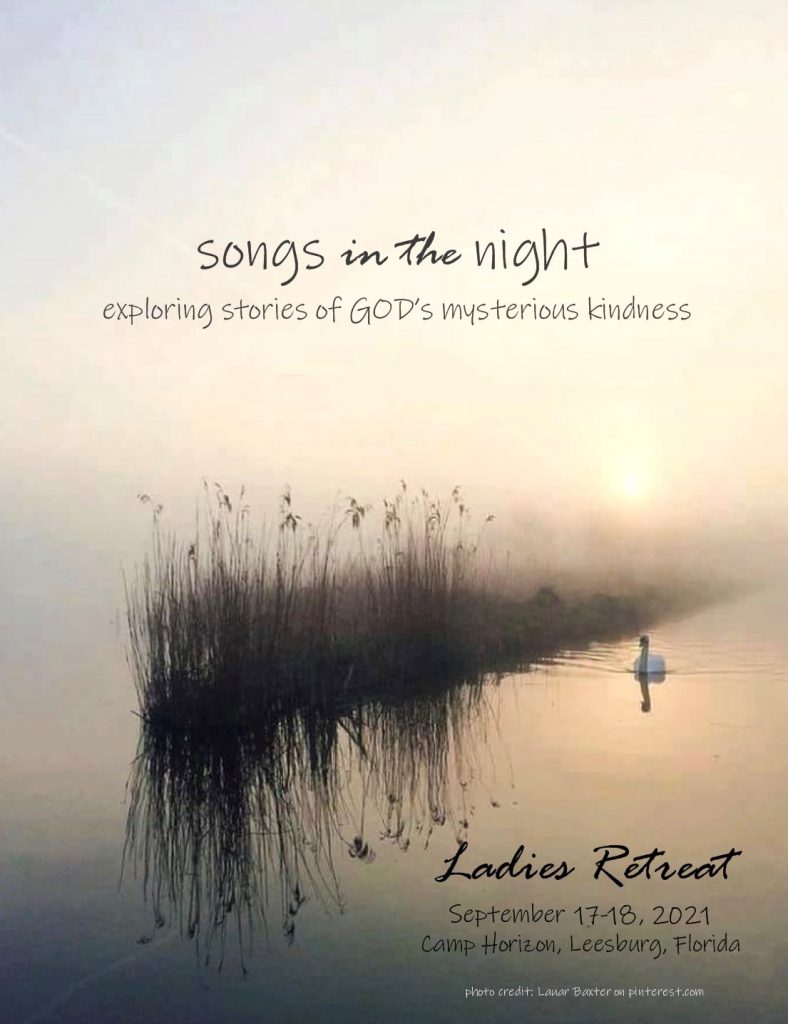 We plan to host a family camp during Labor Day weekend. Registration is open. Housing is limited.
More information will be provided soon!
The 2021 Videos and limited photos have been posted.
We do not post while the campers are on-site. The video is posted as soon as possible after each week is completed.
CLICK HERE FOR THE VIDEO PLAYER
CAMP PHOTO ALBUMS are password protected for the current year. Contact the camp office for a username and password.
THE LADIES CONFERENCE
REPORT
There were over twenty guests in person at Central Bible Chapel.
Zoom reported 73 unique logins.Several folks have seen part of the conference on FaceBook Live.
---
Here are the two sessions (edited).
SESSION ONE: Knowing Him Through (my) Experience
SESSION TWO: Knowing Him Through His Word
---
LADIES RETREAT VIDEOS
The fall event pages have been updated with the latest information. Two events have been cancelled, The Ladies Retreat and Walk Worthy Conference.
The Crop in the Woods and the Lakeside Quilters events have not been cancelled. The table arrangements make social distancing possible at these events.
The photos from Youth Camp 2020 have been placed in a password protected album. Parents have been notified. If you want the password (and are a registered camper/staff/donor) we will provide you with the login information on request.
CHBI is going VIRTUAL. Go to chbi.us for more information
"So we labored in the work: and half of them held the spears from the rising of the morning until the stars appeared." (Nehemiah 4:21)
The study for our summer staff training comes from Nehemiah. Judah had been captive for some seventy years when Cyrus of Persia made the proclamation to rebuild the Temple of the Lord at Jerusalem. (Ezra 1:1-2).
Word reached Nehemiah, the cupbearer of Artaxerxes, that the wall of Jerusalem was broken down and the gates were burned (Nehemiah 1:1-3; 2:1). He asked the king to send him to Jerusalem to build the city and secure its gates (Nehemiah 2:3-6).
Then as now, the work of the Lord is not easy and there is often opposition. This year is no exception. At this point, every summer camp in North America has either cancelled their season, closed their doors, or made changes in their schedule and policies to make camp happen. It has not been easy and the battle has really only begun.
Once the work was underway in Jerusalem, opposition increased and the work was stopped for a time. When the task resumed, the builders worked with one hand and held a weapon in the other. While half worked, the other half stood guard watching over them (Nehemiah 4:17-21).
As we begin this work of the Lord, some of our regular volunteers are not able to serve because of limitations placed on them by work, health, or family obligations related to Covid-19. Many hours have been spent (and will be spent) working on policies and procedures to keep our campers and staff safe and within the guidelines provided.
This work is important! For many campers, this is the highlight of their year. For some, it will be the turning point for the rest of their lives. The gospel will be preached and lives will be changed.
Will you stand guard over the work! Will you commit to at least one daily season of prayer for the campers, the work, and the workers at Camp Horizon?
UNDER QUARANTINE
Camp Horizon is closed to the public as we follow the order of state and local government orders to "Shelter In Place". We have volunteers and staff that are living on-site and have been quarantined since the beginning. We need to keep them safe and prevent contamination of buildings and equipment.
WHEN WILL WE KNOW ABOUT _________________?
Current orders expire on April 30. Honestly, we do not expect to know anything new before then. For now, we do not have any events before the College and Career Camp.
STAFF APPLICATIONS
If we do not have staff, we will not have summer camp. For that reason we must continue to recruit and process staff applications. Almost half of our expected total applicants have started their application. Many of our returning staff are due for fingerprinting again. We start fingerprinting in May, so the deadline for application is May 1.
CAMPER APPLICATIONS – WHAT IF ..?
If we are not able to have all or any of our weeks of camp, the campers will receive refunds. The full refund only applies if we cancel, not if the camper cancels. Otherwise the refund policy is unchanged.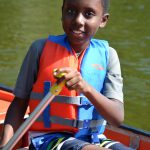 We have fixed the bug with our Canoe Trip registrations and they are now live again. Registration is also open for the Florida Men's Bible Study, Married Couples, the Crop, and the Quilt.
TODAY: We turned on registration for College and Career Camp and for all weeks of Summer Camp. Summer Staff applications are also live!
Shortcut Links


http://register.camphorizon.org for summer camp and events
http://staff.camphorizon.org for summer staff applications
http://donate.camphorizon.org to make an online donation
If you are on our mailing list, look for a newsletter the week after Christmas. We will send it out by email next week as well.
In 2020 we introduce a more convenient way to register multiple family members for the same event. MROC (Multiple Registrations – One Contact) is being used for Married Couples (plus young children) and the Canoe Trips. The Married Couples Retreat also offers the opportunity to choose your housing!
ONE FAMILY LOGIN
A responsible adult uses the family login and chooses the adults and children to enroll in the event. This is so much easier than registering family members one at a time.
ALL FAMILY MEMBERS ARE CAMPERS
If all members of the family have enrolled as campers before, then they can be chosen from a drop down menu. The way to check this before you enroll for the canoe trip or married couples is to login to the Dashboard http://register.camphorizon.org and see if all of the family members appear as campers.
CONVERTING AN ADULT CONTACT TO A CAMPER
It may be that parents appear only under CONTACTS for the children. If that is the case, please notify the camp office and we will convert the adult contacts to campers. Then you can enroll your family all at once.
ADDING A NEW CAMPER
New family members (usually additional children, or an adult that is not a camper contact) can be EASILY added during MROC enrollment.
ADDING AN EXISTING CAMPER FROM ANOTHER FAMILY
Some families bring along a camper that does not have a father, or their father is unable to come on the canoe trip. In this case, contact us before enrolling so that we can add the existing camper to your family login. This does not remove them from their own family login..
GIVE IT A TRY!
Enrollment is open for Married Couples 2020 and both the Father-Son and Father – Daughter canoe trips. As long as you are enrolled (not confirmed) – not registered, you can edit your camper group. Once you register, changes can only be done from the camp office.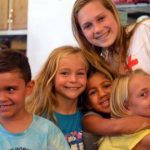 Summer Camp registration is all setup for 2020. We are just testing things before we open it. Here are some new things that you will see and some reminders.
GHR CODES
About twenty groups have a 2020 GHR code so far. Group Hold Registration codes do several things.
The GHR shows only weeks available for certain guests. The "staff" GHR shows only staff weeks and bunny camp weeks. This keeps summer campers from registering for a camp staff program by mistake. The AHG code is for the American Heritage Girls Camp (a private camp).
The GHR code groups campers with their church. For folks like The Bridge Church it helps them keep count for transportation.
The GHR code applies discounts and scholarships provided to/by chapels and churches that have made those arrangements with Camp Horizon.
The GHR code eliminates the need for camp to approve group discounts. If your church name and code match, any matching discount is applied automatically.
Note: Do not use a code that does not match your church. These are reviewed by camp and by a representative of the church. If the camper is not recognized then all discounts are removed.
DISCOUNTS
Group Discounts are handled through GHR codes this year. If you do not see a code for your chapel or church and your church sends at least twenty campers, contact us.
Sibling Discounts are a generous $25. This year, CampWise is set to look for two or more registrations from the same login account. If there is only one, the requested discount does not show up. However, if you meet the qualifications and request the sibling discount, it will be applied automatically. Like the group discounts, we will verify that these are applied correctly periodically.
Early Registration is now the Early Payment discount. The $25 discount is subtracted from your total. This shows as an asterisk * beside the balance due. These are only applied after the camper fees are paid in full.
ADDITIONAL FEES
Transportation Fees are now added to the deposit. Campers coming to camp on the South Florida Van are not registered until they pay the van fees and the $75 Deposit. We apologize for the inconvenience that this may cause for some folks.
Paid Activities: This is waterskiing/ tubing. That is the only activity that has an additional fee.
Additional Charges worked amazingly well in 2019. It is here that parents can purchase a set of cabin photos, a water bottle, t-shirts, camp video and pictures on a USB drive, flashlights, etc. Pre-purchased items are ready for the camper on registration day. Because they are prepaid, they do not need funds in their Snak Shak account to buy them during the week.
CAMPER HEALTH
Camper Medications (not just prescription) can be added and edited at any time. If parents complete the information online, it speeds up things on registration day.
STILL FREE
Campers will receive a free shirt if the register at least 14 days before they arrive.
Campers receive a 4×6 cabin photo.
CAMPER MESSAGING
We will continue to use one-way messaging. All messages to a camper are printed one one sheet (well, sometimes two) and distributed at lunch. There are two ways to send a message.
A message can be sent from the dashboard.
Parents can invite family and friends to send messages. They are provided with a website address and a camper code. Parents can invite themselves as well to avoid the need to login to the dashboard.
It is one-way. There is no way for campers to reply. They do not have internet access.
When our tests are complete we will turn on 2020 registration.